W4 Country Weekends
Matt Missler ~
A native of Wyandotte, Matt Missler has been a (Maize and) blue collared Michigander for life. With a love of all things Michigan and Detroit sports, along with a potpourri of trivia knowledge…Matt can be best described a "Walking, Talking Jeopardy contestant…during Kid's Week". Catch him on your radio waves on 102.9 W4 Country!
---
Veronica Rates ~
Veronica grew up in the small town of New Boston, Michigan and has a Bachelors degree in Journalism from U of M-Dearborn. She's a die-hard Detroit Lions and motocross fan, loves country music (especially Cole Swindell and Kenny Chesney), and will bring up her dog AJ in any conversation whenever she gets the chance. Catch her on the weekends on 102.9 W4 Country!
---
Derek Laughlin ~
Derek has lived in Pinckney all his life. Graduated with degrees in Audio and Video Production from Washtenaw Community College. He's a huge fan of the maize and blue and the Detroit Red Wings. He likes rock and the blues, and of course he loves some country. He's been playing the drums for over a decade, been in a few bands and has gigged all around the state. You can find him either making music, hanging out with friends, family, watching a good history documentary, or broadcasting on weekends on 102.9 W4 Country!
---
David Moan ~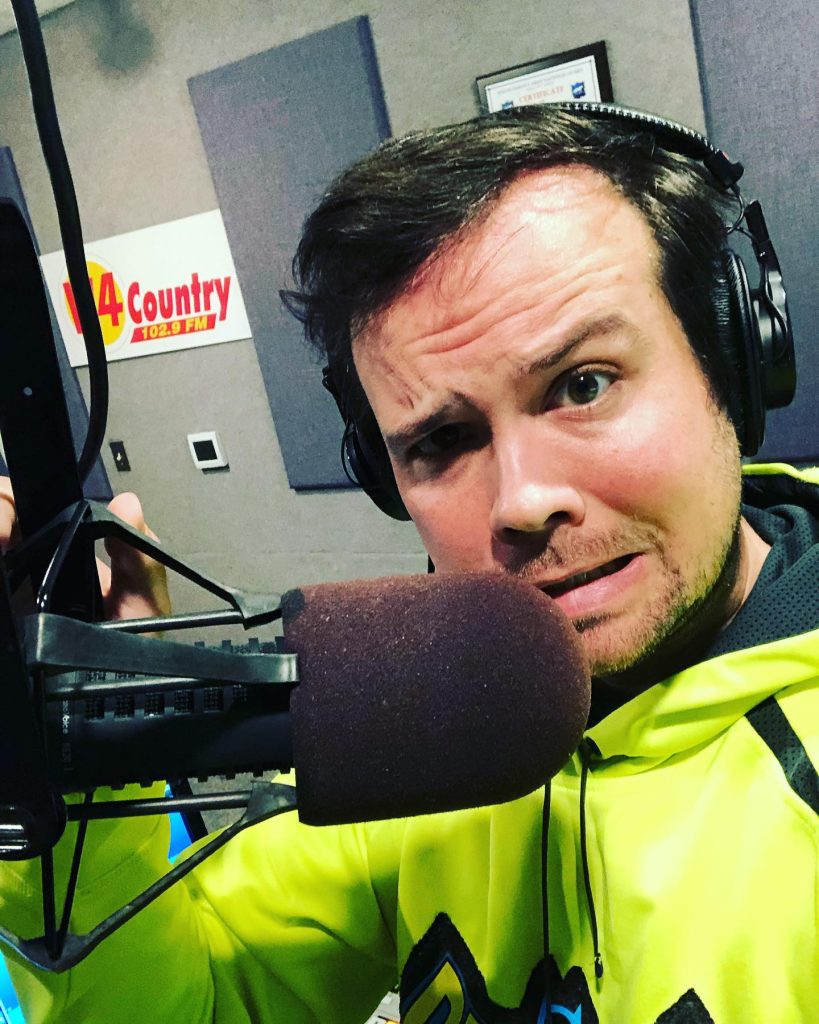 David is a Michigan transplant, but proud to call the Mitten home. Before W4, David has been just about everything: a singer, an actor, a teacher, a farmer, a baker, and a candlestick maker.  He is obsessed with all things Batman, Aviation Gin (#notsponsored #idliketobe), and doing whatever it takes to spread a little joy in the community. Listen to David on weekends and as a special guest of the Breakfast with Bubba show on 102.9 W4 Country.