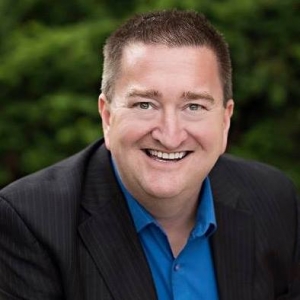 What was supposed to be a two-year stop on a path to a different market turned into a career centerpiece for Brian "Bubba" Cowan when he came to W4 Country in '02.  Since that year in September, Bubba has hosted the Breakfast with Bubba Morning Show on W4 and had a great time doing it!
It's quite a change from Brian's native Orange County in California where he got his start in radio.  Working five years at 94.3 KIK FM in LA, Bubba hosted evenings and afternoon drive in that market.  He knew he wanted mornings and rarely in markets as large as LA do internal candidates get morning drive.  Brian knew he would have to downsize markets to establish a morning show.  He ended up at WIN 98.5 in Kalamazoo where he spent 5 and a half years hosting mornings before W4 came calling.  They anticipated a need in Grand Rapids and he moved to Ann Arbor to step into the role when it opened but the job never materialized, W4 was sold and Bubba fell in love with Ann Arbor.
Bubba loves to travel, his mantra is he will go "anywhere, anytime, with anyone".  He is an avid aviation buff, to him the flight is the best part!
Currently he lives in Dexter, he is the program director of W4 Country. the host of the morning show and now has his own real estate company.
"I love it here….it's so much fun being part of a station that is such a big part of the lives of the listeners."