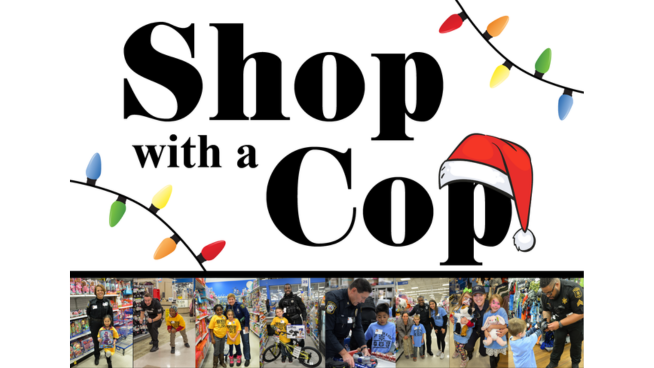 SHOP WITH A COP
For the past eighteen years during the holiday season the Washtenaw County Sheriff's Office has held the "Shop with a Cop" program in both western and eastern Washtenaw County. Its purpose is to provide children in need with an opportunity to shop for gifts for those whom they love. Because the program is funded entirely by donations, the generosity of our donors is essential to the program's success. In 2022, thanks to the big hearts of donors like you, we were able to host over 200 children from across Washtenaw County who may not have been able to celebrate the holidays without our help.
We are graciously asking for donations in support of this program to provide each child with the opportunity to make their holidays a little brighter!
In 2023, our goal is to provide the following for each child:
$150 Gift Card to Meijer

$40 Meijer Gas Gift Card

$35 Gift Card to Red Robin + Free Kids Meal

$20 Gift Card to McDonalds + Free Kids Meal

$20 Gift Card to Culvers + Free Kids Meal & Adult Meal

Gift Cards from Domino's Pizza

Free Pizza from Jets Chelsea, Jets Dexter & Ollie's Pizza

2023 Washtenaw County Parks & Rec One Day Vehicle Entry Pass

Stuffed Animal

A personalized stocking

A letter from Santa to each child

New Socks & Underwear

New Winter Coat, hat & gloves

Backpack filled with a blanket, t-shirt, toothbrush & toothpaste
For questions regarding donations to Shop With a Cop, please contact Lieutenant Katrina Robinson (734) 481-2521, [email protected], or Sergeant Eugene Rush (734) 277-9105 [email protected]
Donations can be mailed to:
Shop With a Cop
4101 Washtenaw Ave.
Ann Arbor, MI 48105
or via PayPal with this link or on their Facebook page @WCSOShopWithACop