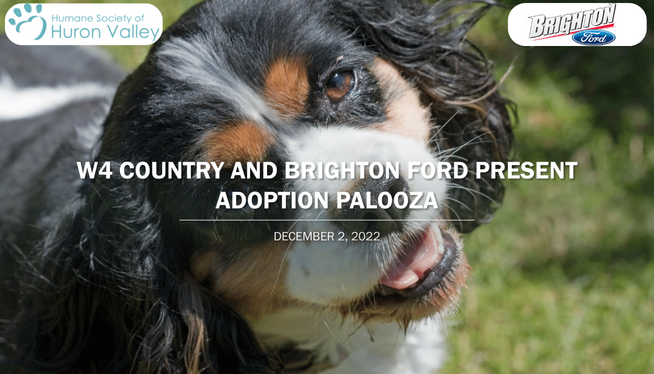 ADOPTION PALOOZA 2022
Brighton Ford wants to encourage people to warm their lives with the adoption of a pet this holiday season. Loving an animal and having a furry friend to love and cuddle is proven to soften the spirit and should be a focus of the holidays. Everyone should have someone to love!!
There is an incredible amount of focus and emphasis on the hustle and bustle of the season. This year, however, Brighton Ford wants people to take "paws" and consider all of the abandoned cats and dogs. If you can adopt, take one of these adorable pets. They should go to loving homes and fulfill the lives of someone who needs them. If you can't adopt, donate or sign up to volunteer. It all helps!
Join Bubba and Makena at The Humane Society of Huron Valley at 3100 Cherry Hill Road in Ann Arbor on Friday, December 2nd from 12p to 2p for pet portraits, pet treats from a local bakery, and so much more!